Humble ISD moves toward first day of school
by Cynthia Calvert, The Tribune
Published: 01 September 2017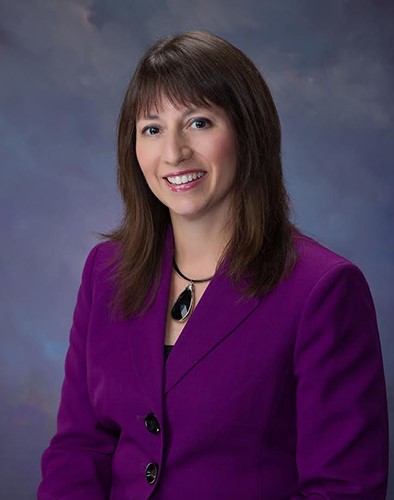 Kingwood High School and the Instructional Support Center (ISC) are the two most damaged buildings in Humble ISD, said Dr. Elizabeth Fagen. Hurricane Harvey slammed into Houston Aug. 25, dumping three to four feet of water in the region and sparking an enormous flood which overwhelmed these two buildings, the closest of all the schools to the San Jacinto River.
While other buildings in the school district had minor issues due to the storm, Kingwood HS was severely impacted. "It's indescribable," Fagen said after returning from a tour inside. Water still covers the floors, the gym floor is curled up and floating on water, there is water on the stage of the auditorium and a very strong smell permeates the building, she said. The athletic field is full of debris with fences destroyed by the force of the water. She also said there is a soot-like substance covering everything, most doors are swollen shut and it is very slippery. "It is not a safe place. People cannot go in there," she said.
The ISC had several feet of water inside but it is not a student facility, so Fagen does not have that on the same priority as KHS. School was to have started Monday, Aug. 28, but as Harvey raged over the community, a new date was set for Sept. 5. Now the date is Sept. 7 but Fagen admits, that is a hope and not a fact. In the few days since flood waters have receded, Fagen assembled a team of administrators and staff members and they checked all the facilities in the district. Emergency crews were checking, even during the storm, relaying information to Humble ISD police officers.
Fagen will have a complete report of all district facilities in her hands by 5 p.m. today. Another team has been checking in with every member of the faculty and staff, assessing the readiness of the district's work force to return. Another group has looked at the district technology structures at each school and facility. "The district's servers are located in the Administration Building (in Humble) and the building stayed 100 percent dry," she said. "I don't know how that happened because [neighboring] Home Depot did not," Fagen said. Fortunately, that meant all district data such as student records, teacher curriculum resources, HR data - all is safe. "We have been working on plans to move everything to cloud-based storage but we are not there yet but we're good at the admin building."
The district assessment also included plumbing, electrical and other systems. All good, Fagen said. "We had brought the chillers down in the heat of the storm but we brought them back up to get rid of any humidity," she added. Significant issues are expected at both the high school and the support center, however. With a student population of 2,500, and a building not fit for use, Fagen has pulled together a core team to explore options. "We decided to meet with a 'no such thing as a bad idea' mentality. We are exploring every option. We are early in that process and have a lot of work to do but the study team is looking at every conceivable option. We expect to have a plan in a few days," she said. "It is our goal to get our kids back in school as soon as possible. They want their normal schedule back. They want to run cross country, march in the band, play football."
"We have been working hard to bring the district back to what the staff and students need. Counselors are meeting Friday to prepare for emotional issues that need to be addressed," she said. Fagen said she has set a pretty aggressive timeline for gathering information and making a final plan with a commitment to the quality everyone expects.
There have been many expressions, on social media and by emails, phone calls and conversations, of the desire to repair the facilities and get back to normal. In fact, as Fagen was walking out of her tour of Kingwood High, a Houston Police car drove up. Fagen thought the officer was approaching her to take her task for being on school property without permission. Instead, the officer told her he was a graduate of the high school. "He stopped his car, got out and asked me what it looks like inside and asked what he could do to help. He said he was so sorry to hear about the school being flooded," she said.
"We have been overwhelmed with the outpouring of support, from many people in the community to districts across the country who want to help. There is so much love for Humble ISD, for Kingwood High School, for all of our schools," she said.
The district will post updates on their website as the situation evolves.
© 2017 The Tribune