The KHS Alumni Association is a 501(c)(3) non-profit organization, so your gift is tax-deductible! Click either of the "Donate" buttons below to give online. (We also welcome donations mailed to: KHS Alumni Association, P.O. Box 5984, Kingwood, Texas, 77325.)
Donations benefit the KHS Alumni Association Scholarship Fund, KHS Project Graduation and the Humble ISD Education Foundation.
---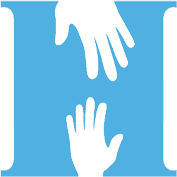 Donate to Humble ISD Education Foundation, KHS
With a gift to the Humble ISD Education Foundation, YOU can make a difference at KHS today!
You can designate your gift to the Humble ISD Education Foundation as for KHS. If you wish, you can even designate a specific KHS program or staff member as the beneficiary! The Foundation awards grants for innovative education programs to Humble ISD employees by application each year. Here are just a few ways your gift can make a difference:
A KHS Grant Success Story: Billy the Kid to the the Rescue
Supported by a grant awarded by the Humble ISD Education Foundation, the Billy the Kid to the Rescue program was a collaboration between FFA students from KHS and its sister high school, Kingwood Park. The program paired special needs students with FFA students, and each pair raised an animal in the district's agriculture program. The benefits, said students, flowed both ways--special needs students gained confidence and self esteem, and FFA students honed leadership skills while learning about helping others. A great experience for all!
Some ways to give to the Foundation include:
Support a School -- specify KHS or another Humble ISD school
Tribute or Memorial gift -- in honor or in memory of a favorite KHS teacher, coach or administrator
Scholarship Fund -- maintained by the Humble ISD Foundation; application open to all Humble ISD students
Donate (General gift to the Humble ISD Education Foundation) -- benefits any school in the district, from elementary to middle schools and all the way up to one or more of the SIX high schools in the district!
Click here to visit the HISD Education Foundation website, where you can learn more and donate online.
The Humble ISD Education Foundation is a registered nonprofit 501(c)(3) organization formed by community members in 1999 to develop and support innovative education programs. Grants are awarded annually by application to Humble ISD teachers and staff. Gifts made to the Foundation are eligible for tax deduction.