September 2, 2017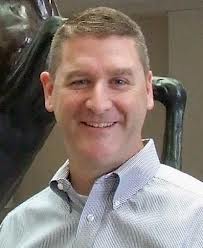 Dear Kingwood Families and Staff,
As you are very aware, our community has seen both devastating losses and awe-inspiring expressions of concern. It is no doubt that we are united behind one cause - to rescue, help and heal those suffering from Harvey.
Although other campuses are ready for students to return on Thursday, September 7, it is a foregone conclusion that Kingwood High School will not be open for quite some time. Our campus sustained extensive damage and must be closed until repairs can be made to welcome our Kingwood Mustangs back into their school.
The moment we realized that this was a possibility, district and campus personnel have been working countless hours to provide a solution to the 2,782 Kingwood students who need to return to some form of normalcy, even if it isn't within the walls of their school....somewhere that can not only support learning, but athletics, fine arts, and all the phenomenal organizations that have become the very fabric of Kingwood High School.
Unfortunately, there is not any one option that is going to be easy or without sacrifice. It is no small task to find a suitable home for 2,782 students. Plans to move students at both Creekwood and Riverwood were explored so that all 10th-12th graders could be housed at Kingwood Park High School on a half day schedule. Creekwood would become a 6-7 campus while Riverwood would be home to grades 8-9. This would have disrupted four campuses, most likely overcrowding them, and school would not start until the 18th of September at the earliest. And Kingwood High School students would not be together.
District and campus personnel also discussed moving 6th graders at Creekwood and Riverwood back to their respective elementary campuses, split the 9th grade between the 2 middle schools and house 10-12 at Kingwood Park on a split schedule. This option also demands significant time to redo most 6-12 schedules and 6th graders would be extremely limited in their extracurricular and elective choices.
Additionally, our understanding is that TEA would like to see us dissolve KHS (our words) for one year and disperse the students across the district and raise class sizes. We are not willing to dissolve KHS. And class sizes would be close to 40. We do not plan to discuss this option further unless TEA forces us.
At the end of much deliberation and assessment, we arrived at the conclusion that keeping KHS students in Kingwood would result in significant delays, split up the KHS student body, and create overcrowding at 3 campuses. Moving all of Kingwood High School to our sister campus Summer Creek High School would be in the best interest of all students.
Brent McDonald, the principal of Summer Creek, and I have begun working together to create systems that will support our students instructionally as well as all extracurricular activities and organizations. Going forward, this solution will be difficult and stressful. But I am confident that Kingwood High School students and staff will not only persevere through these trying times but will surpass our expectations and perform as they have always....with excellence, grace, dignity and understanding.
We will get through this. Our students will receive an exemplary educational experience. My staff is committed to our kids and our community. Harvey will not hinder us or hold us back.
Here are some answers to frequently asked questions.
Rub the Hoof!
Ted Landry